Francotyp Postalia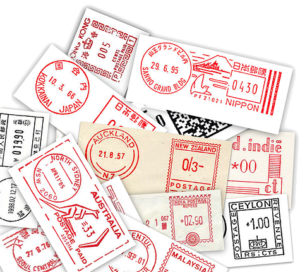 Despite the ever increasing tide of e-mail communication, large volumes of conventional letters are still sent, particularly in the business arena. These range from standard letters through to contracts, tenders and order confirmations all the way to prospectuses and product brochures or small parcels. We refer to this as physical mail communication because the recipient still receives a physical document.
This section provides you with an overview of our physical mail communication products.
BFH services has been authorised to sell and service this top of the range mail inserting and handling equipment here in New Zealand for FP-Francotyp.
Francotyp-Postalia (FPi) Range of Machinery
Available in New Zealand through BFH Services Ltd are the FP range of exceptional Folding & Inserting and letter opening equipment.
| | | |
| --- | --- | --- |
| |   | |
| | |   |
| This amazingly quiet, compact table-top inserting system offers high performance in a small package and fits into any office. | | Designed for the small to moderate quantities of mail, the FPi-2700 series is fast, and extremely simple to use. |
| | | |
| |   | FPi-5600 |
| | |   |
| The FPi-4700 can easily process supplements like reply cards, flyers, or return envelopes. Compact in size and quiet in operation, the FPi-4700 series fits into any busy office environment. | | Engineered for high-volume daily operation and versatility, the FPi-5600 can be expanded to additional document stations at any time. |
| | | |
| | | |
|   | | |
| A quick and easy way to open envelopes of all your incoming mail. | | |
For further assistance or information on Francotyp-Postalia (FPi) range please contact us.