Description
FPi-5600 Mail Inserter
The FPi-5600 turns your mail center into a strategic businesses asset, providing a platform for compiling high volume mass mailings. With an intuitive color touch screen, you don't have to be a mailroom genius to set up and run powerful mail jobs.
User-friendly and simple to operate
The FPi 5600 inserting system is equipped with a 5.7" colour display with a touch-sensitive screen. Only three external buttons are used to control the basic functions (on/off, start, stop). The software uses illustrations and graphical symbols to guide the user through the operating procedure.
Flexible and diverse configurations
Up to six feed stations can be configured. These are available in different versions that are tailored to the respective task: Automatic stations, stations for special documents, short feed stations, stations for exceptionally high document volumes (maxi feeder, volume feeder).
Designed to cope with everyday challenges
This machine is designed and developed for use in office environments. All of the tasks that arise here can be handled in a variety of ways. Daily mail, form letters with or without bookmarks, enclosures – they can all be fed, folded, inserted into envelopes and sealed in different formats
Automatically feeds, folds, inserts and seals.
Processes up to 4,000 letters per hour.
Accepts up to 6 feeder stations.
Holds 325-725 sheets per feeder.
Large 5.7" color touch screen for simple, intuitive programming and control.
Single-fold up to 10 sheets, create tri-panel folds up to 8 sheets.
Fill & Start technology automatically measures documents and creates job settings.
Allows 25 programmable jobs for setting common insertion tasks with the touch of a button.
Optical Mark Recognition (OMR) reads coded marks on documents to automatically collate and sequence pages.
Proprietary sheet control uses sensitive optical measurements to automatically detect double feeds.
Click this link to view the FPi-5600 Spec Sheet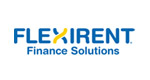 This product is available on Flexirent or Flexiown payment plans.
Please use the enquiry tag above to contact us for pricing information.