Equipment Servicing & Repairs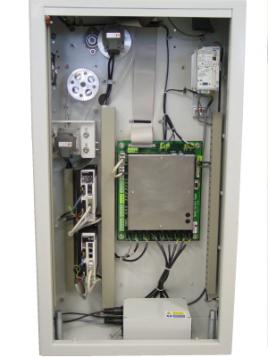 BFH Services has been built on over 25 years of fault finding and repair experience. This experience has been obtained by getting our hands dirty, solving and repairing problems in the real world.
Because of this we understand that time pressures and budgets are all concerns that must be addressed as much as the actual machine faults themselves. In the real world nothing cost like down time, whether it's in a production workshop or in an office environment; If the jobs aren't going through or paper work is being held up, it can be a real nightmare. That's why we endeavour to give all our customers the quick response they deserve. Your equipment is as important to us as they are to you; after all they are our lively hood as well.
Business Machine Repairs
Question: Why choose us to repair your business machines?
Answer: Because we actually want to fix them, that's what we know.
In a production workshop machinery needs to be kept running, It can't simply be thrown out and replaced when it breaks down. This environment demands a high level of diagnostic and fault finding skills to find problems and fix them on the spot. We bring this philosophy to all our jobs, if your machine can be repaired "on the spot" then we will do it, we actually enjoy fixing things! If it is not cost effective to repair the equipment then we can discuss and alternative but this will always be our second option.
You can rely on us to look after your business machines such as Paper Folders, Mail Inserter, Guillotines, Pressure Sealer, Laminators, Binders and Shredders. We have experience on most of the common brands such as Fellowes, Ibico, Uchida, Ideal, Dahle, GBC & Kobra.
We are based in Auckland and carry out in-house repairs in Auckland & Hamilton.
Some common machines are listed below.
Guillotine Repairs
Dahle Guillotine
Fellowes Guillotine
GBC Guillotine
HSM Guillotine
Ideal Guillotine
Ledah Guillotine
Dahle Guillotine
Premier Guillotine
Coil Binding Machine Repairs & Wire Binding Machine Repairs
Fellowes Binding Machine
GBC Binding Machine
Ibico Binding Machine
RENZ Binding Machine
Rexel Binding Machine
Jastex Binding Machine
Thermal Binder Repairs
Powis Binding Machine
Powis Parker Binding Machine
Unibind Binder
Winbind Binder
Paper Folders & Inserter Repairs
Neopost Si-30
Neopost DS-70
Neopost DS-68
Fpi 500
Fpi-600
FPi-700
FPi-2300
FPi-2700
FPi-4500
FPi-4700
Uchida F15N
Uchida F30N
Uchida F43N
Pitney Bowes Folder
Superfax PF220
Ledah-230
Polyfold
Shredder Repairs
Dahle Shredder
Fellowes C-220 Shredder
Fellowes C-320 Shredder
Fellowes C-380 Shredder
Fellowes SB-99 Shredder
Fellowes SB-89 Shredder
Fellowes SB-87 Shredder
GBC Shredder
HSM Shredder
Ideal Shredder
Ledah Shredder
Dahle Shredder
Laminator Repairs
Fellowes Galaxy Laminator
Fellowes Saturn Laminator
Fellowes Jupiter Laminator
Bio-330 Lamiantor
Ibico Laminator
GBC Laminator
GMP Laminator
Jastex Laminator
PEAK Lamaintor
Please contact us or simply fill in our on-line service request form by hitting the link above.
Maintenance Service Contracts
With some equipment or situations, it can be worth looking into a "Service Contract".
Our service contracts offer pre-arranged servicing and preventative maintenance work which we carry out on regular intervals. This strategy can greatly reduce the occurrences of costly breakdowns and off course, downtime. If faults do occur then a guaranteed call out time can help relieve the anxiety that they create.